Karaganda is the main coal producing in central Kazakhstan. The coal here is rich in reserves, high in heat and low in cost, and is transported to Europe by rail. The local demand for large-tonnage loaders is high, and it has become a competitive place for many construction machinery manufactures.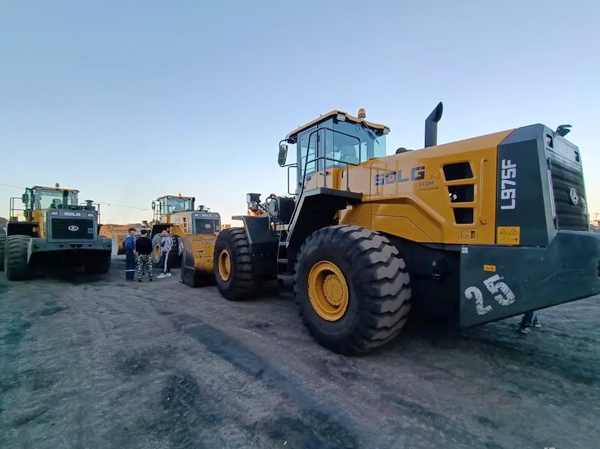 After detailed research, SDLG launched the brand new SDLG L975F wheel loader for this work condition, equipped with coal mine anti-fall plus bucket, oil bath pre-filter and centralized lubrication and other modules.
Maks, the customer, said, "We work hard and long hours here, and we have high requirements for equipment reliability. After a trial, we found that the engine of SDLG L975F loader is powerful and fast, and it can fill a truck in four working cycles, which fully meets our loading needs. Moreover, not only is it highly efficient and reliable, fuel consumption is also about 6% lower."
Maks said that SDLG provided good service and timely supply of spare parts. With the arrival of winter heating season, the demand for coal in Kazakhstan and other countries continues to increase, and we need more equipment like L975F to help us increase our production capacity.
In the next step, SDLG will keep in mind the concept of "customer-centered", provide comprehensive solutions for customers, provide reliable products and services throughout the whole process, and create more value for global customers.